Man carrying a knife at Harish Rawat's public meeting
During the public meeting of former CM Harish Rawat in Kashipur, Uttarakhand, a man resident of Pratappur reached the stage of the public meeting with a knife carrying a saffron rug. He also raised slogans of Jayshree Ram. Youth Congress workers caught him and handed him over to the police. However, former CM Harish Rawat was not present while taking out the knife on the stage. It is said that the man was around the stage since the beginning of the public meeting.
The man resident of Pratappur was going to the police with his application for the last few days. He says that eight people have not given the amount of his wages. In the past, he has tried to set himself on fire by climbing the tower. On Thursday, he reached the public meeting of former CM Harish Rawat.
During this, he climbed the stage and started shouting slogans and also took out the knife from the paint. However, the former CM Rawat was not on the stage then city president Prabhat Sahni etc. overpowered him and handed him over to the police. During the search, a knife was recovered from him. Police say that the man is intoxicated.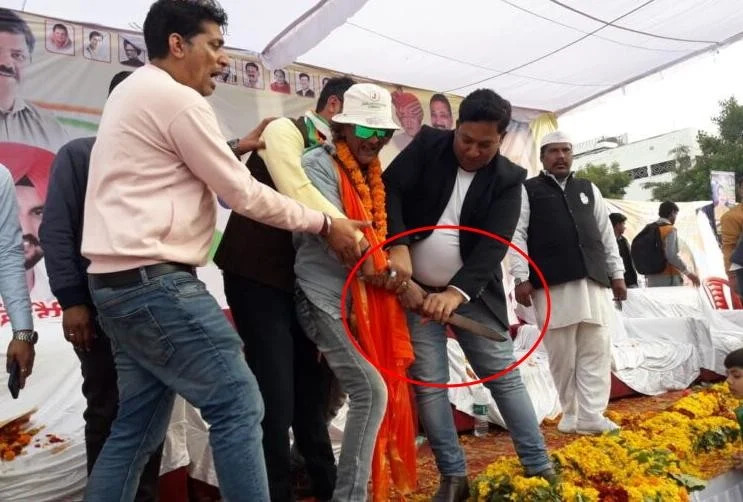 After this incident, Harish Rawat addressed the public meeting. He said that Kashipur would be declared a district within a year of the formation of the Congress government in the state. Said that the wind is blowing in favor of Congress in Uttarakhand. In Kashipur too, Congress has a good chance to end the drought. In such a situation, the workers should start preparing for the elections with the resolve to win Kashipur.
Former CM Harish Rawat and former cabinet minister Yashpal Arya had reached Ramlila Maidan on Ramnagar Road to address the public meeting. In his address, the former CM Rawat said that due to the failures of the BJP government in the past five years, the people of the state are deeply disappointed about the BJP.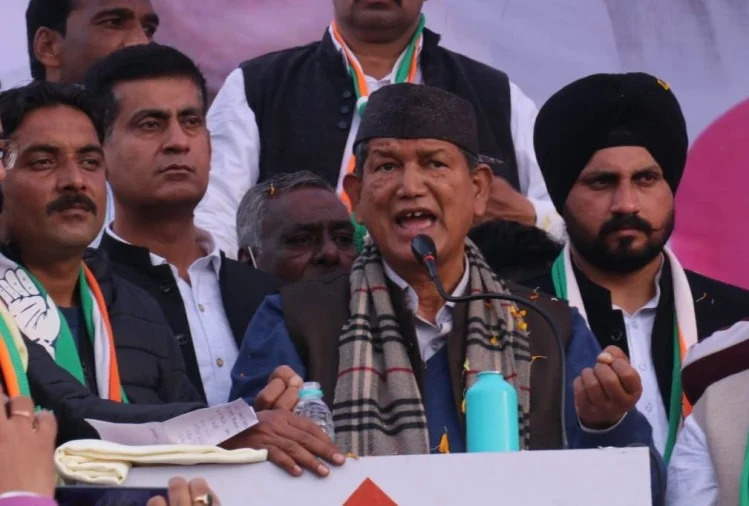 Said that in the previous Congress government, we had missed the issue of separate districts. This time, within a year of the formation of the government, Kashipur and other districts will be announced. Said that earlier Kashipur was at many times higher level than Bajpur in comparison to development, but due to being a BJP MLA for 20 years, Kashipur has reached the lowest level of development.
Former cabinet minister Yashpal Arya said that he is feeling comfortable and happy after his return to the Congress. With the creation of the election environment, the BJP's departure from Uttarakhand has been decided. Said that he started politics under the guidance of leaders of Kashipur. That's why the party wins from Kashipur, it is his strong wish.