Landslide effect: Ramganga becomes a lake after torrential rains in Uttarakhand
Due to the rain in Pithoragarh, Uttarakhand since late Thursday evening, continuous landslides are taking place from the hills of Gat Ghorgadi and Suktoli villages in the Haradia drain. Due to this lakhs of metric tons of boulders and debris have fallen in Ramganga, as a result, the flow of the river has slowed down. Due to the fall of debris in the river, Ramganga has been transformed into a 30 feet deep 700-meter-long lake.
Ramganga is flowing two meters from Hardia down to Nachni Falyati and Rigunia due to the accumulation of debris on the floor. Debris has filled up to half of the embankment built for flood protection. The Haradia Valley Bridge is just 10 feet above the rubble.
The land-munsiyari road in Hardia Naya Basti remains dangerous for vehicles and passers-by. Boulders and debris are constantly falling from the hill. Delhi-Munsiyari roadways bus is not able to go ahead. The driver has to park the bus in Nachni itself.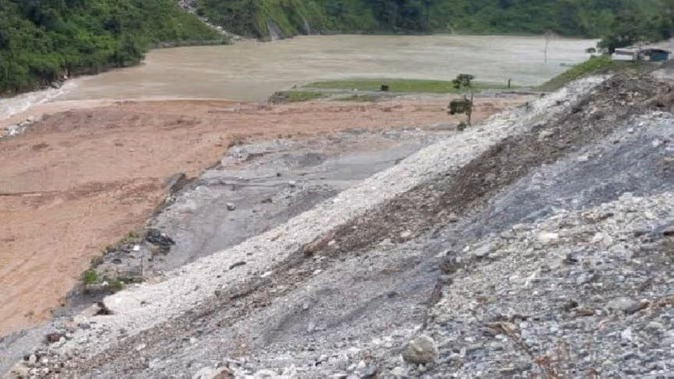 The crack on the wall of the bridge in the Saun Patti area connecting dozens of villages to the headquarters has not been repaired even after a year. Former BDC member Ramesh Chand said that Badari, Kantebora, Bonkot motorways have been damaged at many places.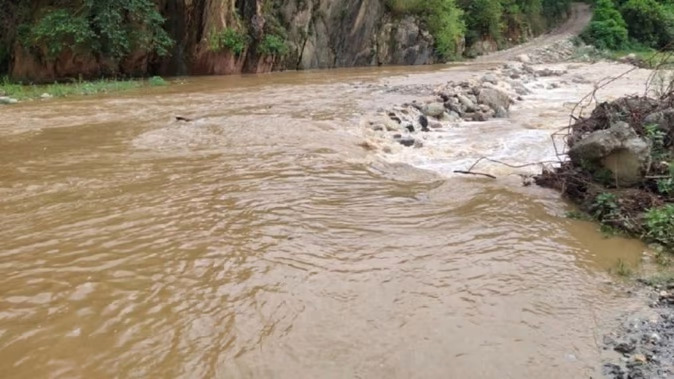 Road debris and water is flowing into the village of Kenkhola, which is damaging the fertile land and contaminating the drinking water scheme. Complaints have been made to the PWD officials about the cracks in the motor bridge but no hearing was held.
Due to the cracks, school vehicles including ration vehicles, and ambulances are not being operated in the village. Villagers Govind Saun, Digambar Bhandari, Narayan Bhandari, Umesh Singh, Anil Saun, Ravindra Kumar, and Lalit Saun have demanded speedy repair of the bridge.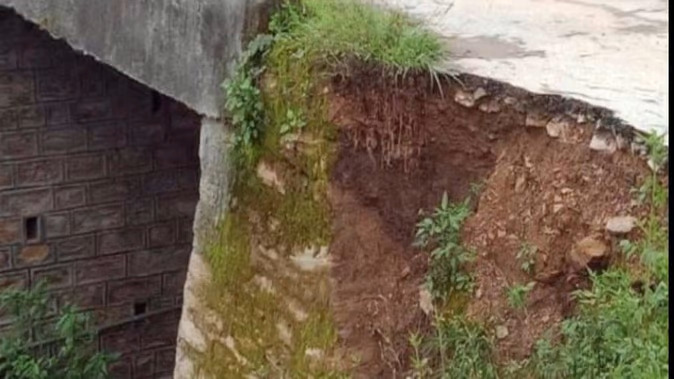 Inspection of Hardia will be done on Saturday with the officials of Irrigation Department. Necessary measures will be taken for safety.