Doon International School Riverside Campus Marks the 8th Founders Day with Grandeur
Dehradun, November 8, 2023 – Doon International School Riverside Campus reverberated with jubilation as it
celebrated its 8th Founders Day on November 8, 2023. The esteemed event saw the distinguished presence of
Shri Deepankar Aron, a Senior IRS Officer and acclaimed author, graced the occasion as the Chief Guest.
The commemoration not only underscored the school's unwavering commitment to academic distinction but
also showcased the students' multifaceted talents through a series of meticulously curated performances. The
musical presentation, 'The Era of Music,' demonstrated the students' refined musical acumen, while the timeless
rendition of 'The Sound of Music' by the Junior school left the audience captivated and moved.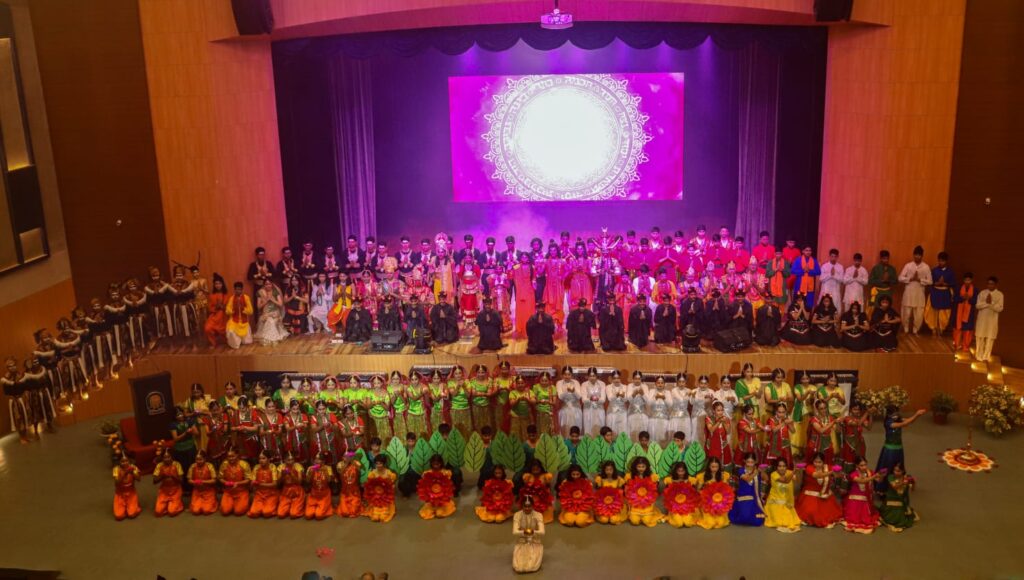 The pièce de résistance, the enthralling Dance Drama titled 'Seeta: Seema se Seemant Tak,' mesmerized the
attendees, reflecting the school's dedication to fostering cultural diversity and artistic expression.
The Director, Mr HS Mann, and Principal of the school, Mr Dilip George provided insightful reflections,
emphasizing the institution's strides in pursuing educational excellence. Shri Deepankar Aron's presence
served as an inspiring beacon, symbolizing the school's commitment to instilling values and motivating students
toward greater aspirations.
The school proudly honored Danny Dilip George as the 'Student of the Year' (Boy) and Katyani Chabbra as the
'Student of the Year' (Girl). Additionally, the 'Sportsperson of the Year' titles were awarded to Rahul Raj (Boy)
and Pushpa Kunwar (Girl). The Mann Trophy was lifted by GANDHI HOUSE.
The school extended a warm invitation to parents, students, alumni, and well-wishers to join in celebrating this
milestone. Together, everyone applauded the achievements of the past and looked forward to a bright future of
continued success and excellence. The 8th Founders Day celebration encapsulated the ethos of Doon
International School Riverside Campus, symbolizing its steadfast dedication to nurturing holistic development
and fostering a dynamic educational environment.